Clark Johnson, co-founder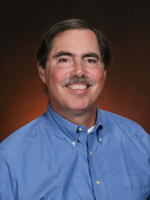 Clark co-founded MI SalesTrak after 15 years in senior management positions at The NPD Group, a top-ten market research firm. Clark joined NPD in 1987 to launch the INTELECT service, one of the first retail sales tracking programs for consumer electonics and related hardgoods product categories. INTELECT ultimately provided reporting for over 100 product categories in four countries, working with retailers such as Best Buy and Circuit City, as well as many smaller chains and single store specialists. Clark also nurtured NPD's HomeTrak service, a retail reporting service for non-electrical home products.
Prior to joining NPD, Clark was marketing manager for audio products at the Quasar division of Panasonic, and product manager for information products at General Electric.Clark has played guitar and bass since junior high, supporting himself in college as the bass player in a progressive R&B band. He currently gigs with several bands, and is happy to jam with anybody! Clark holds a bachelor's degree from Yale and an MBA from the Amos Tuck Business School at Dartmouth.
---
Jim Hirschberg, co-founder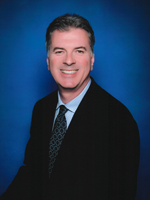 Jim co-founded MI SalesTrak after nine years at The NPD Group, a top-ten market research firm. His first challenge at NPD was to start a POS sales reporting program for the car stereo industry. This project involved partnering with major retail chains as well as independent specialists. Nine of the industry's top ten manufacturers became clients, making NPD the data of record for the industry. Jim's responsibilities were extended to home audio, then to all of NPD's consumer electronics businesses including home and portable audio, video, car stereo and cameras.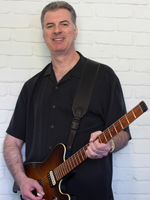 Jim's first job after college was at Studio Instrument Rentals in New York, where he gained hands on experience with all musical products as well as all of Manhattan's clubs, concert venues and recording studios. Jim was a retail floor manager and buyer at Harvey Electronics in the mid-1980's before moving to the other side of the table as a manufacturer's representative for Sony, Teac and other audio lines in the New York market.
Jim holds a bachelor's degree from Muhlenberg College and an MBA from St. John's University. A guitar hobbyist since his early teens, Jim brings over twenty years experience in market research, musical instruments, retail and wholesale businesses to MI SalesTrak.